The LORMA MEDICAL CENTER CHEMOTHERAPY UNIT is a newly refurbished outpatient facility dedicated to serving ambulatory cancer patients.
• It boasts of spacious interiors and chairs to ensure utmost comfort for patients receiving chemotherapy.
• In keeping with international standards, it is equipped with a fume hood for safe preparation of cytotoxic agents.
• Medications are also stored according to manufacturers' recommendations to guarantee quality and safety.
• A team of medical oncologists is likewise on board to help provide quality cancer care.
For inquiries, please call (072)700-0000 local 154, or visit us at the second floor of the Lorma Medical Center and look for Mrs. Wilma Supsup.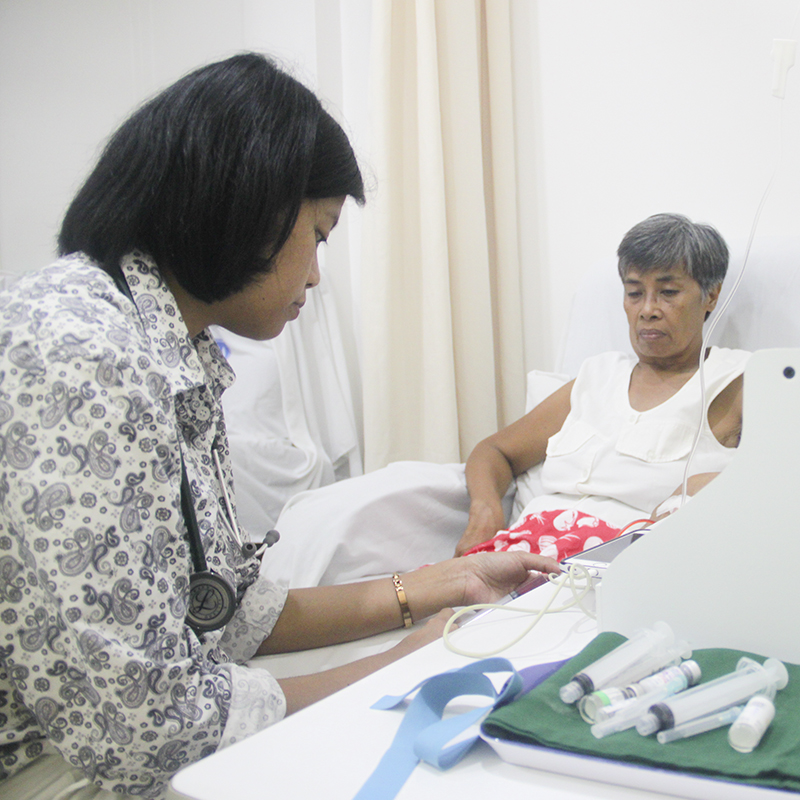 Send your Inquiries to us: