Physical Therapy & Rehabilitation Center
Faster recovery from pain, accidents or major operations.
Physical Therapy is a proven method to speed up relief from pain and disabilities from accidents or major operations. The center has board-certified specialist, staff and special equipment for faster relief and recovery. Your program of treatment is customized according to your needs. It helps a person to reach the fullest physical, psychological, social, vocational and educational recovery possible, to resume working or living as before.
Machines Used:
Intelect Chatanooga
Jobst Compression Pump
Traction Machine
Triplex Machine
Tilt Table
Treadmill
Upright and Recumbent Bikes
Wii Therapy Machine
Pain Management Service of the PT & Rehab
In addition to Acupuncture, the traditional Chinese method for reducing pain, the Lorma PT & Rehab uses other modalities in the treatment of pain.
Shockwave Therapy is a new non-invasive solution for musculoskeletal pain. Shockwave energy leads to biological responses such as bone and tendon repair, improved blood supply and tissue regeneration.
High Intensity Laser Therapy actually involves the use of laser to treat injured tissues. It heals the tissue, while providing a powerful and non-addictive form of pain management.
Targeted Radiofrequency Therapy distributes high frequency electromagnetic energy into the desired tissue which leads to athermic effects (edema reduction and anti-inflamatory effect) and thermic effects (intense pain relief, muscle relaxation, and supporting tissue regeneration and healing).
The most common indications treated using these modalities or a combination of them include: painful shoulder, low back pain, golf elbow, tennis elbow, Achilles tendon pain, muscle spasm, post traumatic edema to name a few. But whatever treatment option you want to try, you are in good hands at the PT and Rehab Center. For inquiries, call the PT & Rehab Center at 0917-5543842.
For more inquiries, contact:
Mrs. Jonadel Q. Valdez, Chief Physical Therapist, at 072-700-0000 local 130.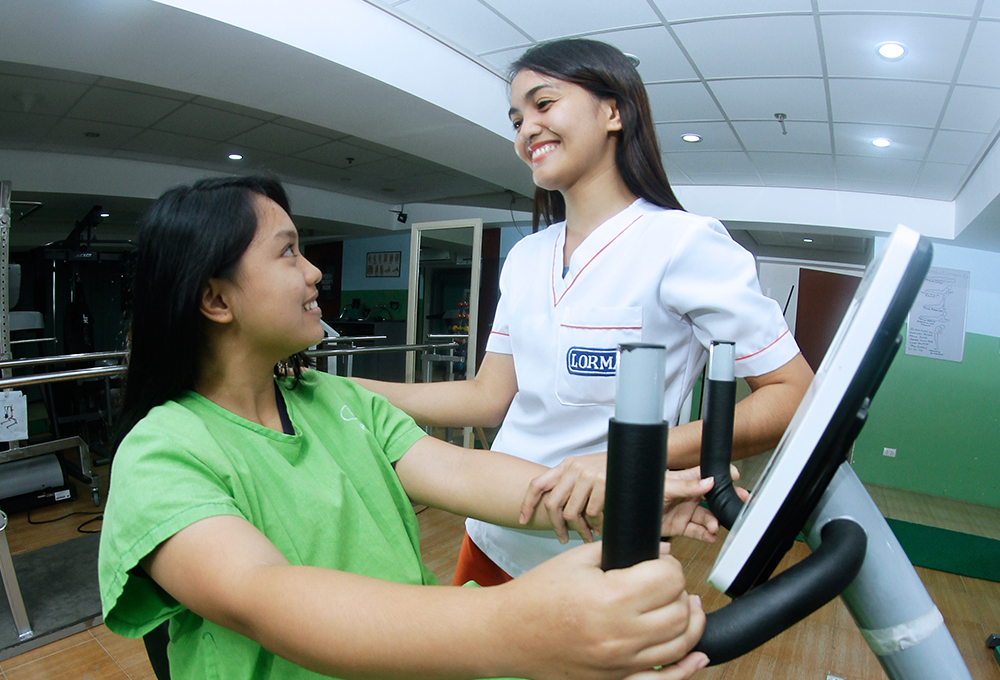 Send your Inquiries to us: